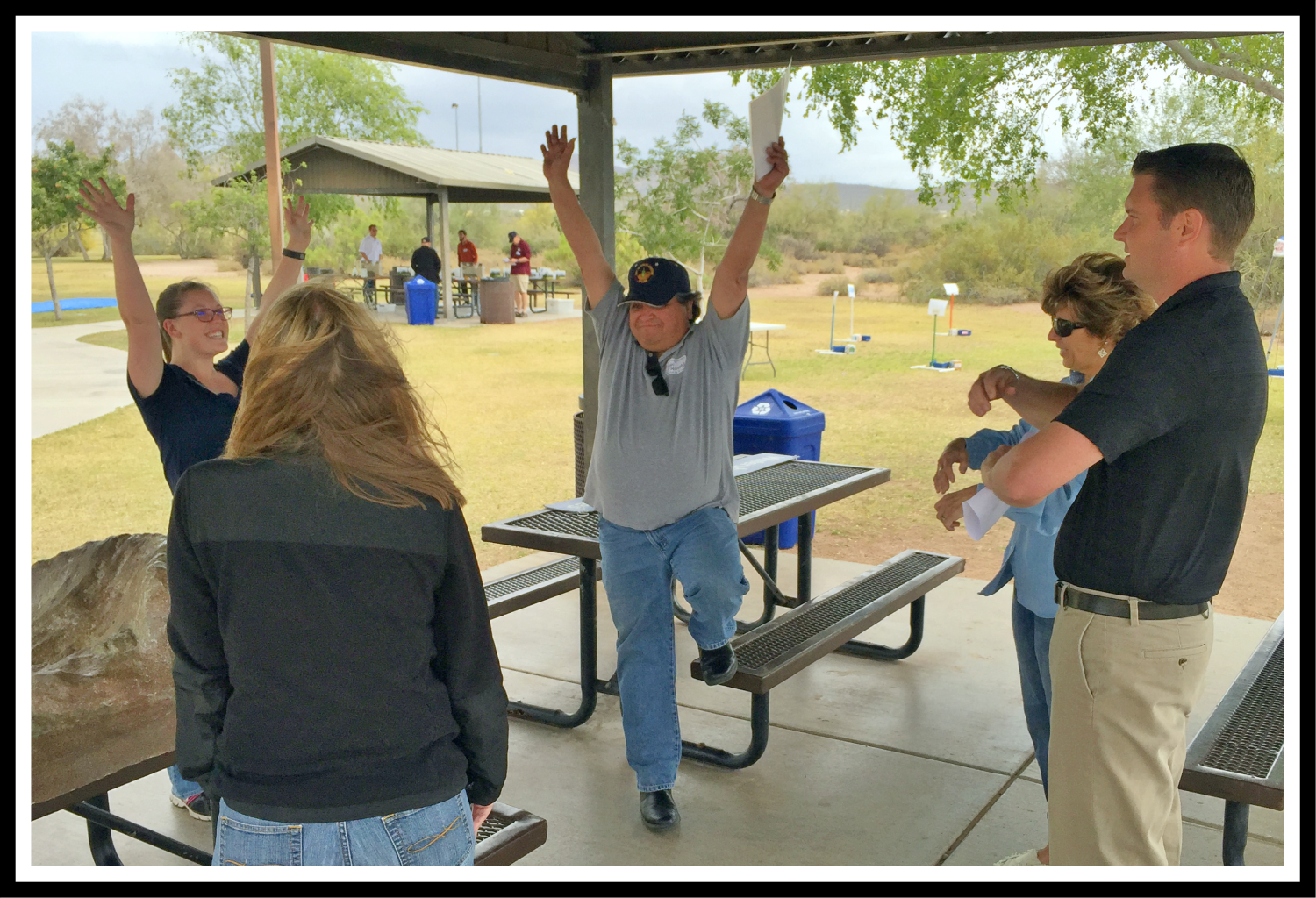 2017 Apache Junction Water Festival
Apache Junction to Hold 6th Annual Water Festival on April 27
Learning About Water Stewardship
 Fourth grade students will explore and celebrate water on April 27 at the sixth annual Apache Junction Water Festival. Local students will gather at Prospector Park, 3015 N. Idaho, in Apache Junction from 9:30 to 11:30 a.m. for the festivities.
 The event includes four interactive areas; watersheds, groundwater, the water cycle and ways to conserve water. Each area is correlated to state standards and addresses crucial topics in water stewardship. Facilitators hope instilling water conservation habits and appreciation in children's lives will lead to a lifelong commitment to water stewardship.
Happening during Water Awareness Month and the week after Earth Day, the Water Festival provides an opportunity not only for students to learn, but for the community to get involved. On and around Earth Day, people of all ages and backgrounds come together to help better the environment. 
Apache Junction's sixth annual Water Festival is coordinated by the Apache Junction Water District, Arizona Water Company, the Apache Junction Parks and Recreation Department, and other local sponsors.
VOLUNTEERS NEEDED
Volunteers from the water industry, local governments and the community make the water festival possible.  Volunteers are still welcome to sign up.  They will be needed from 8:00 am to 1:00 pm on April 27th.  All training, materials, breakfast and lunch will be provided.  Please contact Andria Samuels at asamuels@ajcity.net or (480) 474-2620 to sign up.
For More Information
The Water Resources Research Center and Cooperative Extension Services of the University of Arizona College of Agriculture and Life Sciences coordinates Arizona Water Festivals throughout the state.  Arizona Water Festivals are recognized within the national network of Project WET, which develops water education resources worldwide. For more information on water festivals, please visit http://arizonawet.arizona.edu/. 
To learn more about Water Awareness Month, visit www.waterawarenessmonth.com.
« Back to Water Awareness