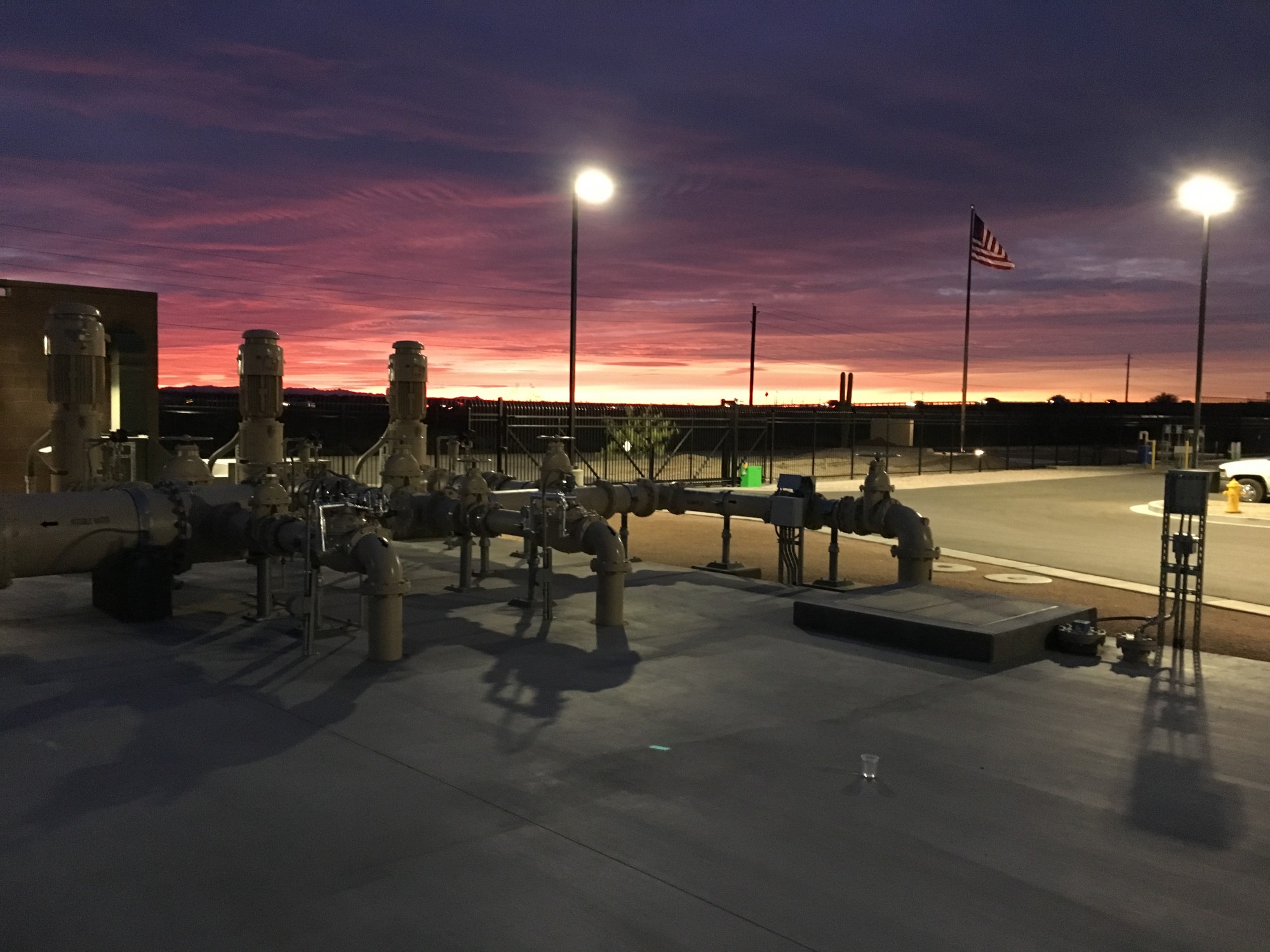 Apache Junction Water Plant Receives Awards
Apache Junction's Water Plant Wins Two Awards
The Arizona Water Association has honored the new Apache Junction Water District facility with the Small Treatment Plant of The Year award. The Association also honored Water District staff, Carollo Engineers and Garney Construction with the Project of the Year award. The association announced its awards on May 4, 2017 during its 90th annual conference in Phoenix.
The $9 million state-of-the-art Superstition Area Water Plant went into operation in 2016 and now serves about 14,000 customers. Prior to the plant's construction, the majority of the water received by the District was treated by the City of Mesa.
The Arizona Water Association plant award recognizes outstanding engineering excellence and achievement in the categories of small and large systems. The Association defines small systems as those that served a population fewer than 50,000. The Project of the Year award is presented to facilities that have sustained notable outstanding service, design and construction regardless of the size of the system.
The Superstition Area Water Plant now has received three major awards this year after the Water Infrastructure Finance Authority of Arizona earlier this year selected the Apache Junction facility as its Safe Drinking Water Project of the Year for 2016.
The Arizona Water Association was founded in 1928 and has 2,700 water and wastewater professionals dedicated to preserving and enhancing Arizona's water environment.
« Back to General News Releases